Contact Us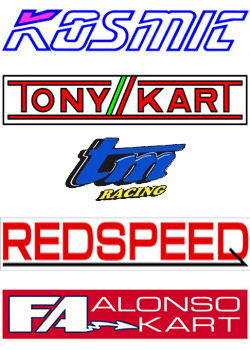 Facebook Updates
What a great season 2017 was for us at Mick Barrett Racing! 🏆🏁
With really exciting plans for 2018, it's time to Reflect on a year with many victories and podiums, here are our highlights:

🥇🏆 PFI Winter Series Champions

Sean Butcher (On his return to karting!)
🥈 - Vice British X30 Junior Champion
🥉 - 3rd Place OKJ Kartmasters British Grand Prix
🥉 - 3rd Place Iame X30 Euros Series Wackersdord

Jonny Wilkinson (First Year of Juniors)
5⃣ - 5th Place Superone X30 Junior British Championship

Along with lots of good results for our other drivers; Ethan Hawkey, Charlie Lamb, Callum Barnett, Nicolas Taylor, Rufus Hunt & our latest driver Alexander Huang, who has had 4 top 10s from 4 races since joining the team!

We would like to all of our Drivers, Parents, Mechanics, Ogden Race Engines & Tillett Racing Seats for all of there support this year.

To Enquire about joining the UKs leading X30 team for a test day or one of our 2018 programs;
- Super One Series
- LGM
- Iame X30 Euro Series
- PFI TVKC Club Races
Please contact Dan Barrett - 07712444491 /
mick_barrett@hotmail.co.uk ...
Well done Team MB, must get down for a catch up in the new year.
Brilliant results all year